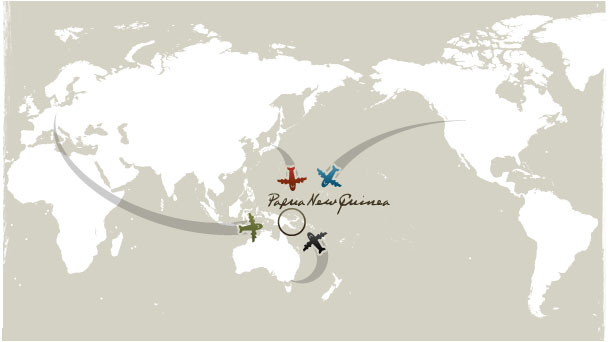 After lots of preparation I've finally been assigned a position in Papua New Guinea with JAARS and will be headed overseas this August.
As a missionary with JAARS, we work to facilitate and support the translation work of Wycliffe through transportation and communication technology.
A third of the world's languages have no portion of the bible translated and it is JAARS and Wycliffe's goal to fulfill the great commission by making disciples of all people groups. Papua New Guinea has nearly 1,000 languages which makes it an ideal place to reach many unreached people groups.
I've been very blessed over the last several years to be given opportunities to continue my training, education, and gain work experience relevant to missions aviation.
632 flight hours
4 years aviation maintenance experience
Commercial Pilot Certificate
Instrument Rating
Tail dragger endorsement
Airframe and Powerplant Certificates
Despite how far I've come this is a daunting task I cannot do alone. I need your help and your prayers. Please pray for safe travel and guidance as I set up my living arrangements in another language and culture for the next 3 years. Please pray that my transition is smooth so that I can begin effective ministry to the villages of Papua New Guinea.
Praise God I have received all of my initial support to move to Papua New Guinea but I still have a bit to go to meet my monthly support goal. These cover daily living expenses like food and housing.
No matter what ability you have, I cannot continue this ministry without your help; whether that be through your much needed prayers, emotional support, helping spread the word about the ministry, or being a financial supporter.
If you would like to make a donation or become a monthly supporter please visit:
If you would like to make a commitment to keep me in your prayers please send me your address so I can send you a prayer card and newsletter updates about our needs and praises.